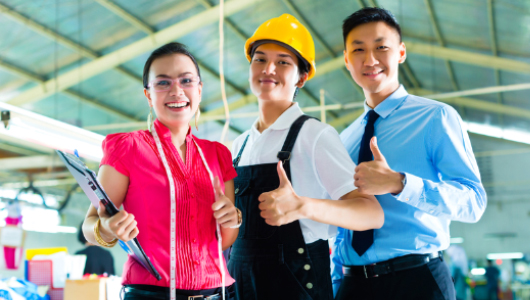 MOON is a company that was founded in a family home in Vietnam in 1995. We created our brand by cultivating our traditions and roots, sharing experience and developing passions.
We have been producing for Polish customers since the beginning and we got recognition among wholesale traders. We reached Hungary, Ukraine and Russia. We have become open for world trends and started collaborations with foreign textile importers and producers and professional fashion designers.
We specialize in women's clothing and contract sewing for other companies. We produce our own designs or customer's projects.